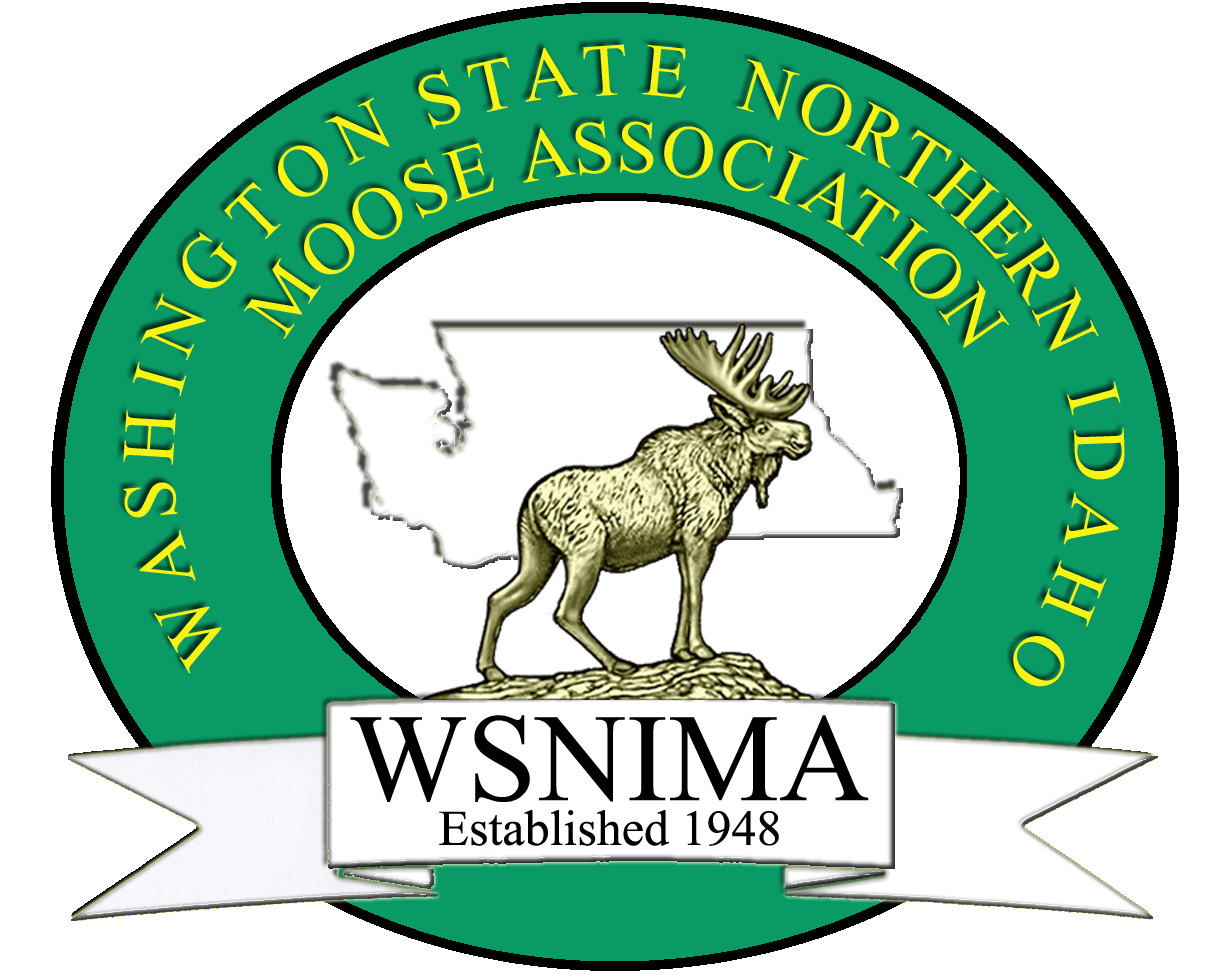 History
WSNIMA made history in 2017 when the LOOM Lodges of the Association invited the WOTM Chapters to join the association.  After a vote of the Chapters and the men voting again we are now ONE.  In September 2018 at convention we had our first joint business meetings. We installed three women as District Presidents - first in this fraternity.  Yes, WSNIMA has made history again.  These are exciting times and WSNIMA is in the eyes of the complete fraternity.  During our convention we had a visitor from Moose International documenting our accomplishments as ONE.  Those of us who are members of this fantastic Association should be very proud of our accomplishments because we could not do this without all of us.
WSNIMA Past Presidents by Service

WSNIMA Honorary Past Presidents
2018  Bill McCarty
2016  Ron Rickards
2015  Pat McCauley
2014  Larry Karnes
2013  Mike Ullock
2012  Ray Hamilton
2009  Robin Haase
2007  Gary Endersby
2006  Jim Cotant
2004  Bob Boomer
2003  Paul Curtis
2002  Bob Pickell
2001  Stan Ammons
2000  George Van Buskirk
****  Jerry Steele
****  Richard "Dick" Surry
****  Dick Darst
****  Bob Jensen

****  Cleo "Doc" Neumeyer
****  E. White Smith
****  Jim Berger
****  Jim Monomas
****  Norm Slater
****  Carl Neilson
****  Roy Besaw
1956  Bill Valentine
1954  George L. Cairns
1951  C.A. Pierce
1948  Frank McBride
1948  Joe Pearce
1948  E.J. Hall
1948  N.R. Smith
1948  George W. Young
1948  Malcolm R. Giles
1948  F.N. "Dad" Braham
1945  Al J. Satori
**** = unknown year
Note:  Honorary Past President is not awarded every year and more than one can be bestowed per year.